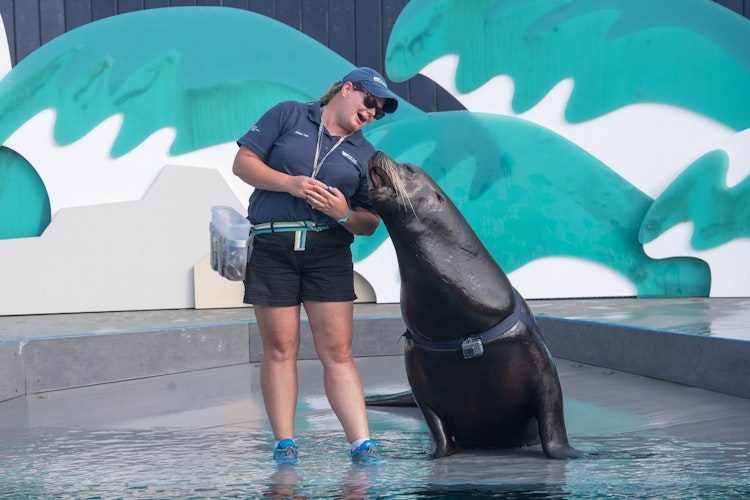 In our interactive program, the bonds our sea lions have with their trainers take center stage. The animals learn behaviors from them that stimulate their natural instincts and aid in their care.
Please note: For the safety of our guests, staff and animals, the Aquatheater is weather dependent and may be cancelled due to rain or other outdoor conditions. Thank you for your understanding.
Wheelchair accessible. Assistive listening available. Ask staff for assistance.